Please take note, that the IGN(In Game Name) of this monster is (when you fight the monster) Bloody Nyuudo and not Bloodstained Nyuudou.
However, if the monster in question drop her card info, it will be seen as : Bloodstained Nyuudou.
Bestiary Entry 063:Edit
Shizuka's Bestiary:
Edit
"The grief and resentment of a mother who watched as her child was run over by a cart materialized and became a youkai. On top of that, the mother was drawn and quartered by the noble who owned the cart as punishment. What a bloody and wretched story...they made a grave for the child afterwards, we should tell her that and let her pass on in peace."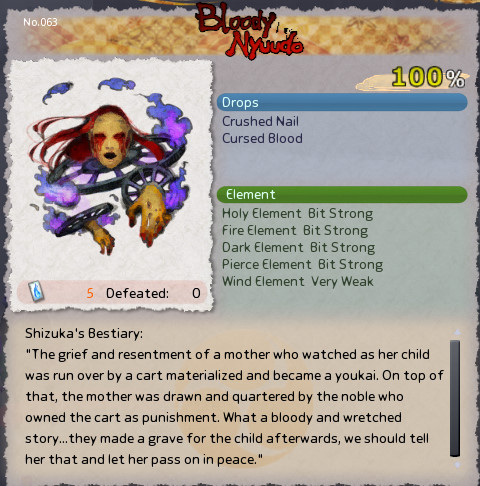 Variation of Bloodstained NyuudouEdit
Bloodstained Nyuudou
Edit
Bloodstained Nyuudou
Edit
Haunted House Bloodstained Nyuudou
Edit
Boss Image
Edit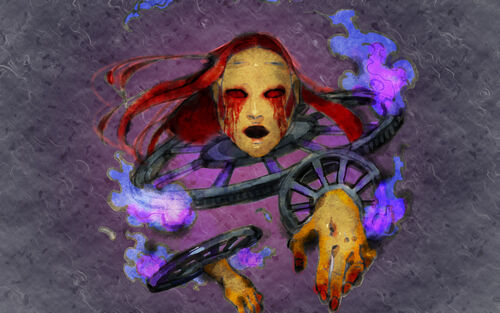 Community content is available under
CC-BY-SA
unless otherwise noted.