Bestiary Entry 034:Edit
Shizuka's Bestiary:
Edit
"Momotarou-san was once celebrated as the hero who liberated the people from the oppressive evil Oni. However, the passage of time and his constant hunting of Oni have corrupted him to the point where he became a Youkai himself. His six-sword style leaves very little room to attack, making him an immense threat even when faced with multiple opponents. It seems he's regained his sanity somewhat, but I don't really want to have to fight him ever again..."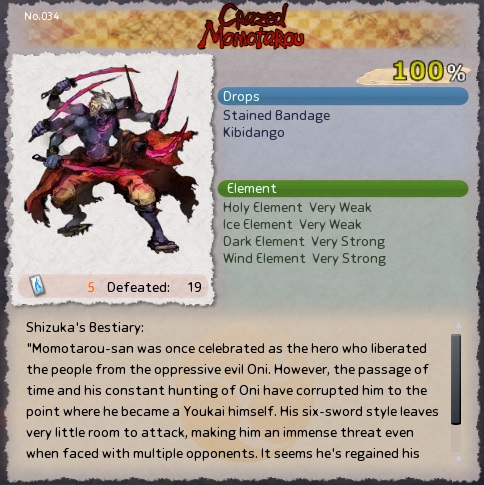 Variation of Momotarou the SlasherEdit
Momotarou the Slasher
Edit
Other VariationEdit
Boss Image
Edit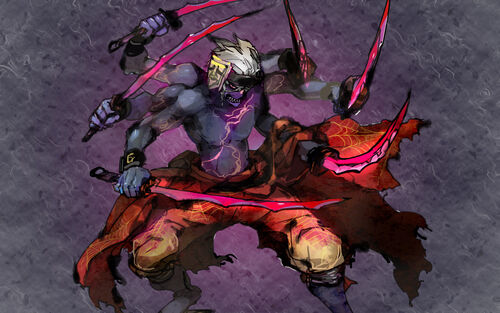 Community content is available under
CC-BY-SA
unless otherwise noted.