Bestiary Entry 080:Edit
Shizuka's Bestiary:
Edit
"A Kamikui possessing fantastic powers. With the ability to travel to and from the mortal realm, it is able to take the souls of the living and use them as it wills. References to it appear in ancient legends, so we know it's been terrorizing the world for ages. One day it's causing blizzard in Ezo, the next it's causing massive eruption in Kyuushu. How do we stop such a terrible being?"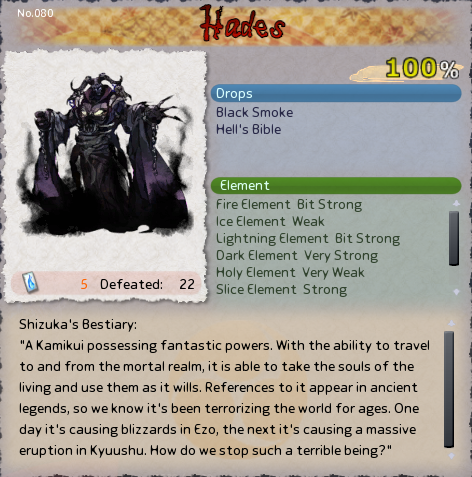 Variation of HadesEdit
Other VariationEdit
Boss Image
Edit
Community content is available under
CC-BY-SA
unless otherwise noted.