Bestiary Entry 158: Edit
Shizuka's Bestiary:
Edit
Chifuri explains: "Hailing from the land of the eternal night, Hades has borrowed another appearance to take shape in the present world. The dark ruler and king of the underworld... The king of killing hearts through solitude, he will drag glistening souls into the abyss of underworld and imprison them. He is known for his mighty powerful attack that will smash the earth and ensure that there is no chance of survival, so please be extremely careful when dealing with him..."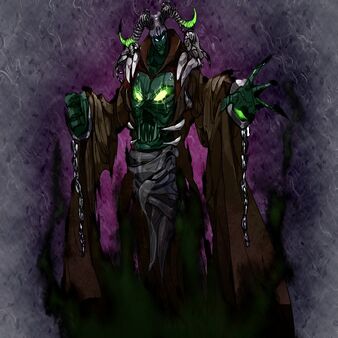 Community content is available under
CC-BY-SA
unless otherwise noted.