Hajuma Evil Eye Axe - Chaos Pupil
Category
Axe

Level Requirement

123

Rarity
Gold

Attack Range

10140 ~ 13170
(Grade 100)
Base Durability
1000
Enhanceable?
Yes
Innate Effects
■Rear Attack+20
■Lightning Element+65
■Dark Element+40
■Pow+20
■Mnd-15
■Mountain Element-40
■Holy Element-30
■Rank 1+ Axe Skill Force+20%
■If Remaining HP:80% or more, Rank 1+ Axe Skill Force+40%
■Axe Affinity+30%
Repairable?
Yes
Innate Skills
●Ougi Aswad Barak - VII
Tradable?
No
Obtained From
None
Recipe From
Reward From
None
Selling Price
900,000
Crafted From
►Hajuma Evil Eye Axe - Pupil +70
►Rufu Evil Eye Wand - Pupil +50
►Diseased Seedling x10
►Gloom Prophecy x30
►Seedling of Calamity x77
►Black Moth Scales x99
►Gray Apple x77
►Aidama x550
►Dark Stone x300
Quest Reward
None
Can Be Smithed Into
None
"An axe which holds the power of Logos Ahriman.... The staring eye certainly leaves an impression doesn't it? It's been molded into a terrifying shape and its full power restored. Miasma overflows and surrounds the weapon, but it doesn't seem to pose any threat to the wielder. I still think so much Miasma is a little scary though... "
Animation
Edit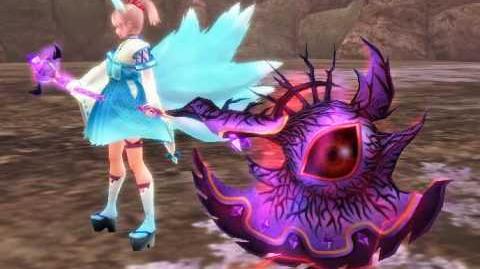 Community content is available under
CC-BY-SA
unless otherwise noted.