Bestiary Entry 075:Edit
Shizuka's Bestiary:
Edit
"A youkai that's clearly in poor physical health. Its body reeks of some undescribable stench, yet it doesn't seem to notice or mind in the least. It's said that you can smell it coming from the next, next town over... What does it eat to smell that bad? It's kind of worrying... huh? I smell it again... Urrggh!"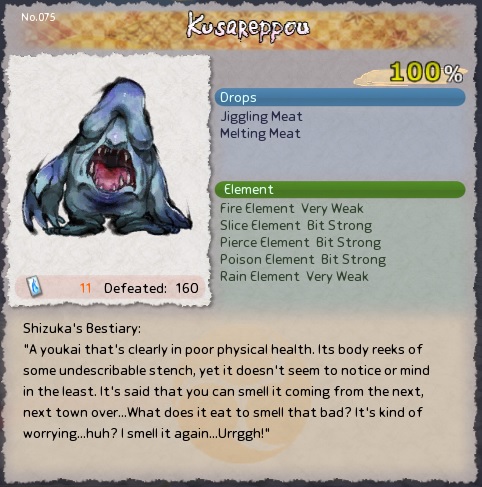 Variation of KusareppouEdit
Kusareppou
Edit
Nature: Spirit
Dungeon: Yomotsuhirasaka Depths B1, Kyoukotsu's Den, Burial Mound of the Resurrected, Elder Forest, Prospector's Forest Interior, Old Hokurikudo 3rd Line, Jellyfish Cave Entrance, Hermit Crab Grotto, Ginza Sewer Management 1F, Hibiya Sewer Management, Ginza Sewer Pipe #4 1F, Mountain of Thorns 1F, Dew Creek, The Festival Space Seal
Aramitama: A Chance Meeting Stage 24, Stage 65, Juncture Stage 35, Stage 87
Boss Image
Edit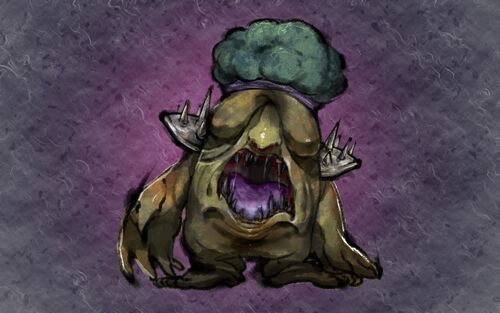 Community content is available under
CC-BY-SA
unless otherwise noted.