L. Garma Killma
Category
Axe

Level Requirement

118

Rarity
Gold

Attack Range

10103 ~ 13121
(Grade 100)
Base Durability
1200
Enhanceable?
Yes
Innate Effects
■A bonus of 2 damage is dealt depending on the value of Lightning Element during a critical hit, at a rate of 15%. *Damage cap cannot be exceeded
■Lightning Element+30
■Holy Element+30
■Mountain Element-20
■Dark Element-20
■If under Remaining HP:15%, Rank 3+ Axe Skill Force+25%
■If Remaining HP:85% or more, Rank 3+ Axe Skill Force+25%
Repairable?
Yes
Innate Skills
●Basic Combo - Thunder
●Ougi Purple Lightning Rain SIN - V
Tradable?
Yes
Obtained From
None
Recipe From
Reward From
None
Selling Price
600,000
Crafted From
►Garma Killma CROSS +50
►Baal Buster - Severance +50
►Half Moon Crimson Hanya +50
►Thunder Stone x50
►Light Stone x50
►Pure White Plume x1
►Cereluean Gem x3
►Scarlet Gem x3
►Myrtle Gem x3
►Ivory Gem x1
►Obsidian Gem x1
Quest Reward
None
Can Be Smithed Into
♦L. Garma Killma Sin
"Lucifer's jaw, which was rumored to be able to crush divinity itself, has been fashioned into this monstrous aberration... It's hard to describe such a terrifying weapon as just an axe, as no ordinary human could wield it."
Animation
Edit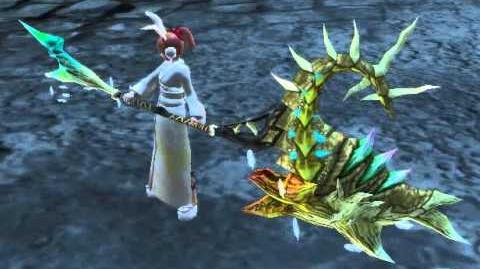 Community content is available under
CC-BY-SA
unless otherwise noted.