Bestiary Entry 029:Edit
Shizuka's Bestiary:
Edit
"A massive youkai that appears in towns at night to block the path with its body. It's incredibly heavy, so most people can't get it to even budge. Apparently they just want someone to pay attention to them, but they're really awkward about it and end up scaring people away. It's said that their legs are their weakpoints, but I wouldn't want one to topple over onto me... If you run into one, it's better to go around them I think."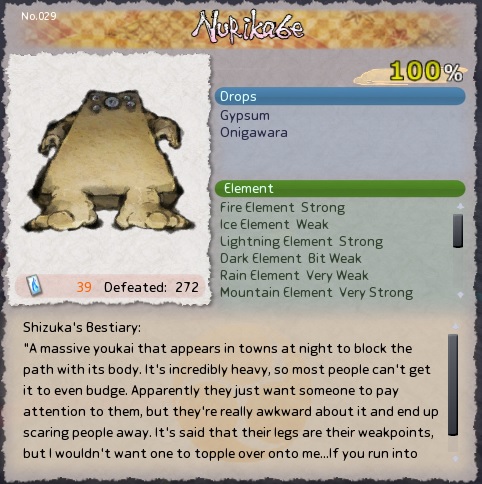 Variation of NurikabeEdit
Nature: Soul
Dungeon: Cave of Dreams 3F, Sakurajima Depths 2F, Genbu Temple 1F, Oonaobi Shrine, Secluded Forest, Grand Forest, Forest of Humanity, Old Hokurikudo 3rd Line, Jellyfish Cave, Marlin's Den, Mine of Boukyakut 1F, Anka Forest Enterence, Manjuka Island Underground, Basho Island Depths
Aramitama: Juncture Stage 18, Stage 69, Stage 97
Great Nurikabe
Edit
Venom Nurikabe
Edit
Other VariationEdit
Haunted House Nurikabe
Edit
Boss Image
Edit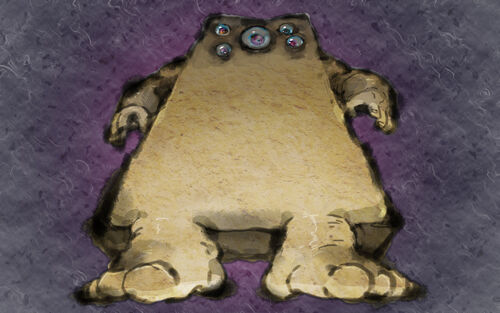 Community content is available under
CC-BY-SA
unless otherwise noted.